What is a Spec Home?
What is a spec home? Our spec homes refer to those that are move in ready, have an immediate possession date, or are in the finishing stages of construction. The often feature a popular floor plan for the community. Many buyers take advantage of the benefit of buying a spec home rather than building from scratch. Purchasing a home is often the biggest purchase people make in their life, why not make it seamless? Continue reading to learn more about our spec homes, and why they may be the best choice for you.
1.The Larch
If you are eager to get into a house right away, but want to purchase new, our Larch on #538 may be right for you. Recently completed, this brand-new walkout features a large lake-facing deck creating the perfect combination between indoor-outdoor living. We chose a color scheme rich in ivory and brown paired with a mixed white granite for a clean finish. The masonry work around the fireplace finishes the look by bringing the rock details on the attached garage into the living area, tying the design together.
2.The Juniper
It can be difficult to decide on a home when you are visualizing the final product. The Juniper at lot #216 is in the middle of construction where potential buyers can see framing and drywall components that are currently being completed. In this stage of construction, buyers can really get a feel for the overall flow of the home and determine whether it is the best fit for them.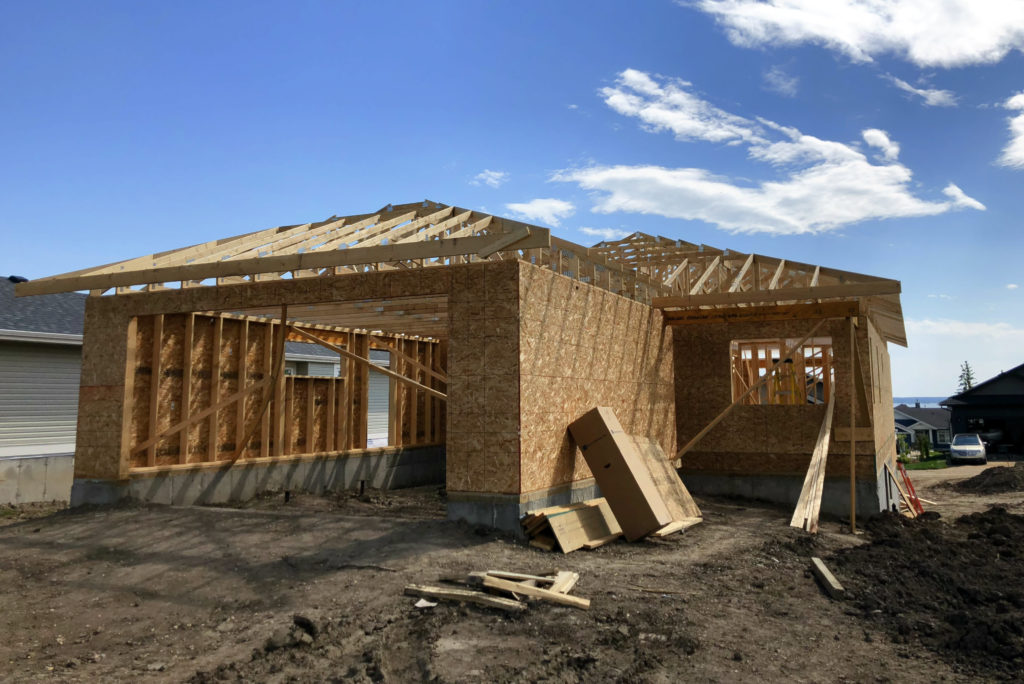 3. The Birch
If you are hoping for a fast turnaround, but still want some say in the finishes, the Birch on lot #210 may be right for you. With a projected completion date in the first quarter of 2019, there may still be time to pick your finishes. Put your personal touch on the birch and make it your own.
4.The Maple
Some home buyers appreciate the expert's selections. The warm and cozy finishes in the Maple #546 were selected by experts to create an inviting atmosphere to entertain guests and be excited to come home to. Featuring an open floor plan, the covered deck is uniquely positioned to provide dual access from both the dining room and master bedroom. Large windows provide natural light throughout the living area in addition to the beautiful lake views. 
Interested in one of our homes? Contact Fred Trommeshauser with Re/max Real Estate for more information and to book your exclusive viewing at  780-962-8580.