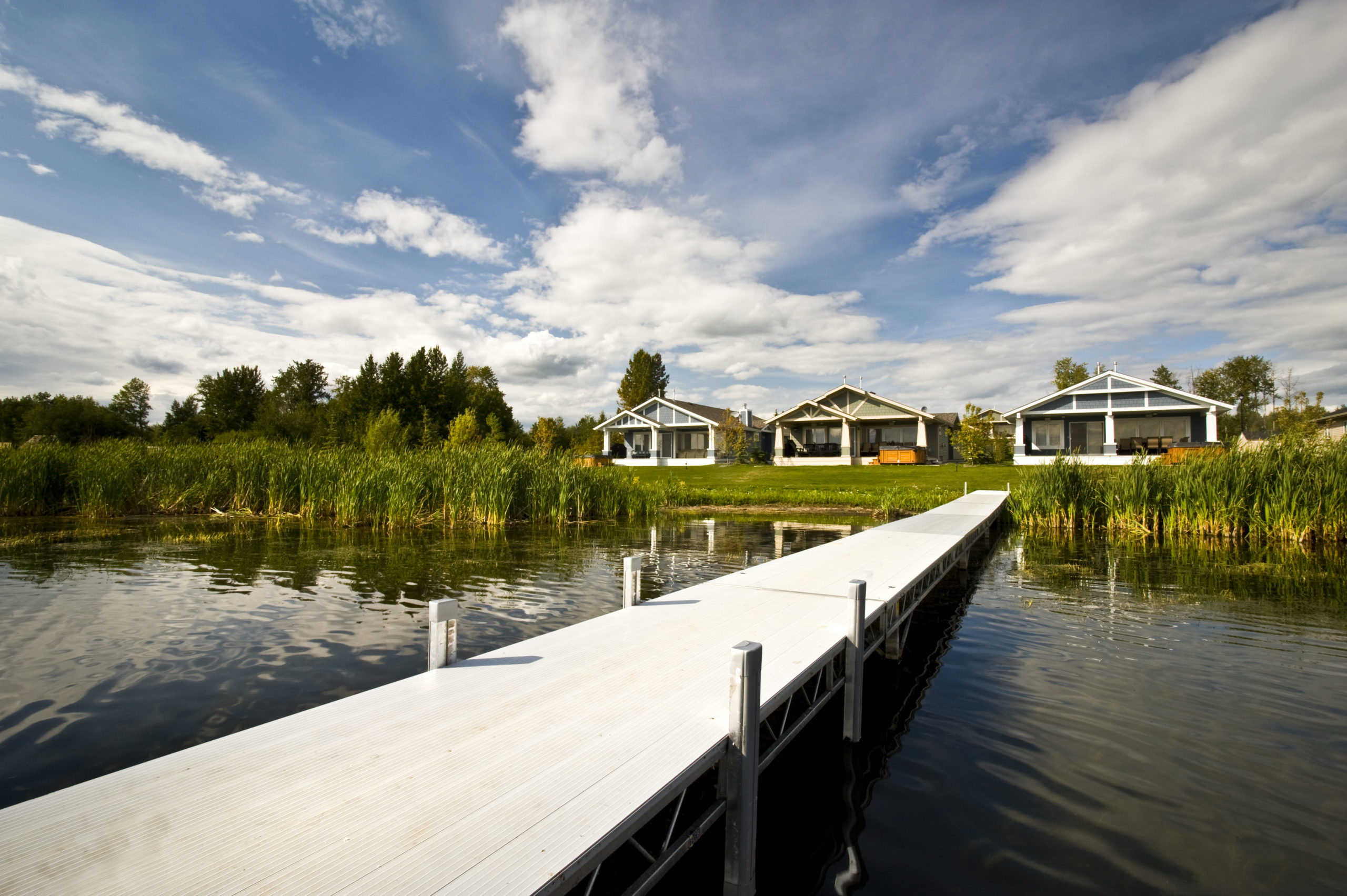 Calling All Snow Birds!
Getting the best of both worlds, the snowbird lifestyle has never looked more appealing… especially after that cold snap we were just in! Although it may feel like you're leaving all your troubles behind when you hop on that plane to sunnier days, there are some logistics you'll still need to think about.
Here at Waters Edge, we provide our community with peace of mind when you leave your home to fly south for the winter, while also having some pretty sweet amenities to make you equally as excited to come home!
Hello gated community living…
Having a home located in a secure, gated community allows homeowners to be worry-free when they're not home. Private and safe, Waters Edge residents have that extra level of comfort knowing their home is in good hands! Count on your community of folks nearby to keep an eye on your property while you are away. Leave the stress of not only maintaining an acreage or large piece of land, but also take advantage of the tight knit community lifestyle with neighbours close by in your absence.
Did someone say security?
For moments when you want to check in on your home while away, you'll be thankful that all Waters Edge homes have the opportunity for integrating smart security systems. These can be monitored from your phone, tablet or computer, from anywhere in the world. You'll have access to video monitoring and can even log-in to the app to control temperatures, humidity and/or provide access for visitors.
Enjoy a year round resort lifestyle!
When you're back in town for the summer, the resort-style living offered at Waters Edge is the perfect way to welcome your family, who you have surely been missing throughout the winter months! A community clubhouse is available for reservations for all your hosting needs. Looking for a location to host a baby shower? Wedding? Family Reunion? This facility is well equipped to do all of that. Or join in on the list of activities the resident social committee puts together. There is something for everyone!
One-of-a-kind amenities
Are you ready to spend more time with family? Take advantage of the pool, marina, beach park, lakefront community fire pit (the list goes on…), the possibilities for activities are endless. You won't be able to keep the grandkids away! With a prime location (just 45 minutes west of Edmonton & 35 minutes west of St. Albert), it's easy for visitors to get away for a quick weekend retreat.
Looking for options for new bungalows? Look no further…
Is your current home too big? Are you ready to downsize? Bungalow living accommodates aging in place with all living space on one level! Laundry included. The choice is ultimately yours- floor plans can be customized to incorporate all your design wishes/requirements.
Visitors, welcome!
Many of our floor plans are very spacious and have ample room to host a variety of guests! Walk-out basements feature additional bedrooms, while providing separation to give everyone the privacy they require when coming over for a weekend visit. All levels of the home have access to the outdoors with our oversized, south facing, covered verandas.
You really can't go wrong making the move to Waters Edge. It's that quiet retreat you have been looking for as life slows down. Say goodbye to the hassle of maintaining that large household or property that empty nesters are left with. Simplify with a lake bungalow, just a stone's throw from the city. Let your time spent in Canada for the summer months feel like the vacation lifestyle you enjoy while down south over the winter. Wait no longer!
We have an incredible deal with our quick possession home Unit 546 with finished walk out basement. This home is perfect for all the reasons listed above, at a price point that can't be beat! Click here for more details!