Meet The O'Donnells!
Cathy & Len O'Donnell are some of the newest residents to Waters Edge and are currently in the process of designing their lakeside retreat! After recently selling their home in Ontario to move closer to their daughter's family, they are ready to enjoy more of a relaxed, peaceful lifestyle. Their home will break ground this year, so in the meantime we took the opportunity to chat with them about their experience at Waters Edge so far!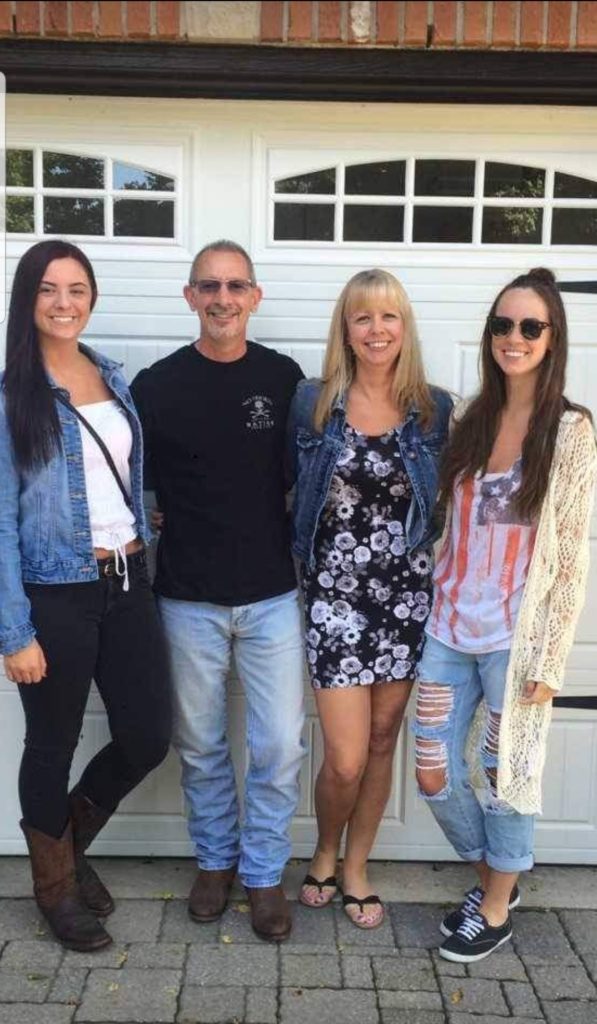 What made you decide it was time for a lifestyle change?
The town we were living in was growing at quite a rapid pace. We were at the age where we were ready to enjoy a more quiet environment. We didn't want to give up the community feel or be isolated but longed for more of a country setting on a lake.
What ultimately made you decide to build at Waters Edge?
We have been keeping our eyes open for years for a lakeside home. Our daughter sent us a listing of a resale home. We loved the open concept and design. This made us investigate the community the home was located in and discovered it was one in Waters Edge Estates. We were excited by the concept of being able to design our own home.
We arranged to view the community and were impressed immediately by the property and atmosphere. We love that Waters Edge is an all ages community.
We felt comfortable immediately when we spoke to Fred. We felt he represented the community very well. Right away we felt the laid back, stress free atmosphere that we could expect at Waters Edge. His 'no pressure' guidance helped us realize this was the place for us to begin the next chapter in our lives.
Explain the process of designing/building your home so far.
We are just in the very early stages of our journey. We chose and purchased our land. We viewed all of the available floor plans, as well as toured various models to determine which plan met our needs. We are now just entering the early design phase. We have had a meeting to decide our exterior options and are excited to have that finalized soon. We are looking forward to meeting with the design team to begin choosing our interior options! We have never built our own home before so we appreciate the guidance that the team at Waters Edge are providing us.
What are the top design features that were must-haves in your new home?
Definitely we wanted an open concept bungalow. We love the high vaulted ceilings that give an open, airy feel to the home. The large south facing windows will enable us to have sun all day as we enjoy our lake view! The walkout bungalow lets us have all the benefits of a two story home with the convenience of a bungalow. Our guests will have their own space to relax. A main floor laundry room, fireplace and mudroom were a few of our must haves. The floorplan we chose checked all the boxes for us!
If you had to describe the style/ambience of your future home in 3 words what would they be?
Cozy modern farmhouse!!
What are you most looking forward to about life at Waters Edge?
We are most looking forward to beautiful lake views, evening campfires, socializing with our new neighbours and spending time enjoying a glass of wine by the lake.
What season are you most excited about to experience at Waters Edge and why?
Definitely we are most excited to experience summer at Waters Edge! We are avid cruisers, so being waterside in the sun is important to us! Spending evenings sitting on our lakeview deck with some music and a glass of wine is essential to our new retirement lifestyle!! Spending some time with our new grandson, Cooper, in the infinity pool is high on our list of new experiences!
Although summer is our favourite time of year, we are excited to experience skating on the lake and bundling up to walk the trails in winter.
What advice would you pass on to other people interested in building at Waters Edge?
We would advise people to take their time and review all of the floor plans in order to choose the exact one that meets their needs. Take the time to walk around the community and maybe meet a few of the residents who will attest to the benefits of Waters Edge.
Physically go to the lots that are available and see if it suits your needs. The view was very important to us so it helped to narrow down which lot we decided on. Make sure to check out all the amenities and picture yourself enjoying the new lifestyle!!
---
Thanks so much to the O'Donnells for taking the time to share their experience with us! We can't wait until your home is complete and we can officially welcome you to the neighbourhood! If any parts of this Q&A resonated with you and, you too, are ready for a change of lifestyle- there are still opportunities available for you!