Empty Nest, Full Life!
Have your kids moved out, leaving you with an empty nest? Without a doubt, entering this new phase can be one of the biggest transitions of life- but this strange period of adjustment can be a great opportunity for a fresh start! As an empty nester, your life is yours to create. If there's something you have always wanted to do, now is the perfect time to live your dream lifestyle (guilt-free)!
The Estates at Waters Edge provides a great setting to focus on the areas of life that you may have set aside in the past. Whether that's hassle-free living or a connection to nature, keep reading to see how you can achieve that lifestyle in our community!
Spend your time finding inspiration that can only come from an abundant connection to nature. Our gated community offers a unique blend of serenity with an active lifestyle, promoting health, happiness, and well-being that you may have been seeking!
---
Reconnect
Many empty nesters experience some loneliness when they are suddenly on their own. Waters Edge provides a retreat from busy urban life, allowing you to spend uninterrupted quality time with your spouse. If you're looking to socialize, form new friendships within our unique, close-knit community of like-minded residents, making it easy to relax and enjoy life in the company of others.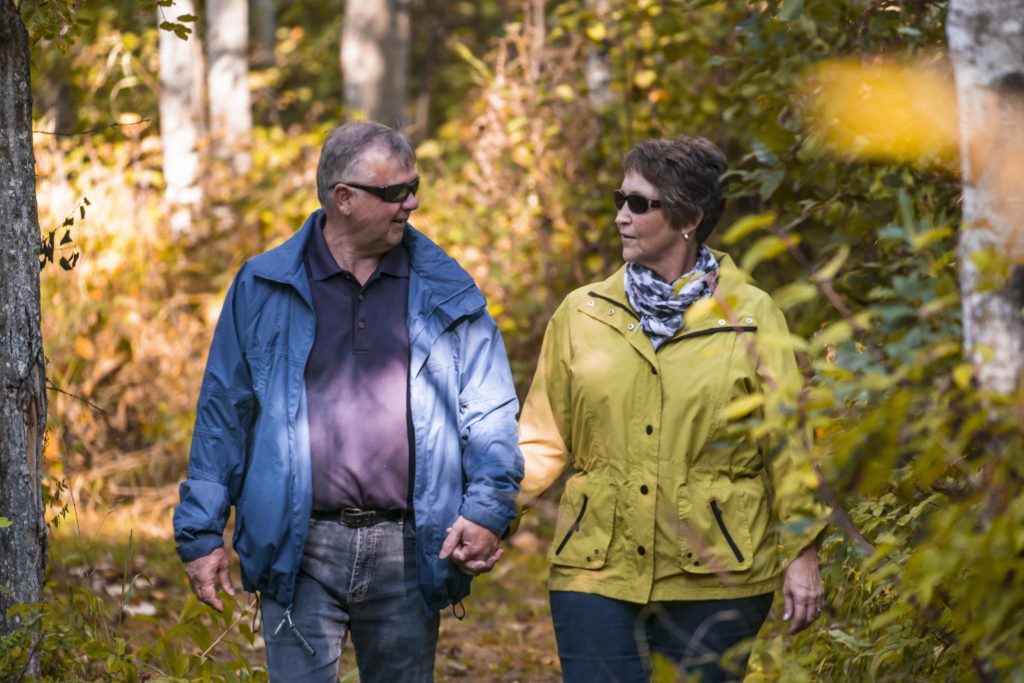 ---
Lock-and-Leave Lifestyle
There's no need to waste precious time toiling over the lawn or shoveling the snow. Waters Edge provides a low maintenance lifestyle, allowing you to enjoy hassle-free living. Fully landscaped yards, low maintenance materials, covered decks, exposed aggregate sidewalks & paved driveways topped with 24 hour on-site property management, gives you the ultimate peace of mind!
---
Choose Your Own Adventure
You can spend your time at Waters Edge taking advantage of extensive nature trails, heated outdoor pool, clubhouse, fitness centre, private marina and boat launch, skating rink, or the cozy community fire pit, all guaranteed to enrich your mornings, afternoons and evenings through every season. You'll never be bored or looking for something to do, with desirable local and area comforts sitting at your beck and call. View all the amenities we offer here!
---
Entertain
Although there might not be children living with you at home, you may end up seeing your family more now than you did before! Become your friend's and family's go-to choice for day trips and long weekend getaways. Waters Edge is close to the people and places its residents are connected to, so you don't have to lose touch with those closest to you in the city.
---
For all you empty nesters- it's time to ask yourself what kind of life you want to live. Though this transition may have it's challenges, it also brings with it unique benefits. At Waters Edge, elevated lake life is at your doorstep. Fall in love with a remarkable collection of resort-inspired, onsite lifestyle opportunities that create rich and rewarding experiences, for you and your family. View some of our available homes below!
---
We have a handful of quick possession homes and lots remaining – these are the final opportunities to join our community!
Connect with us via email or social media to discuss which opportunity might be best suited for your family.